Preamble followed by Pictorial Gallery.
est. early 1960s.
Unpretentious and Casual,
Let go and rediscover the simple pleasures.
Gathering Light ... a retreat is located on the river, harboring year round exceptional private rentals and hideaways on over 50 well wooded acres surrounded by national forests at a wide range of comparatively low rates. Private full amenity cabins with sundecks, porches, ponds and yards, and RV sites are well spaced at approx 150' feet apart - ideal for peaceful seclusion and communing with nature. Hand built whimsically imaginative structures each uniquely creative, fancifully elevated into the trees, dot the riverside providing memorable experiences and varied soothing views. Each setting is conducive to deep relaxation while savoring the natural beauty of the landscape. River decks, swinging chairs and hammocks throughout provide "pocket getaways." Swimming and Sunbathing add that "final touch".
In the surrounding area and close at hand are ample opportunities to explore nearby scenic attractions and recreational activities, i.e., biking, hiking, swimming, boating, birding or sight-seeing at nearby world class wonders such as Crater Lake, Mt. Shasta, Lava Beds National Monument, in addition to abundant waterfalls, lakes and rivers, as well as, wildlife refuges and wilderness areas.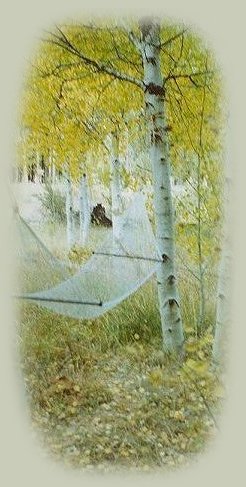 We feature affordable alternative accommodations and adventure
hideaways, romantic relaxing rentals, private lodgings and getaways, romantic hideaways,
and adventure explorations.